Welcome to
Edinburg-McAllen Veterinary Services, P.C.
Edinburg, TX 78539
956-383-5080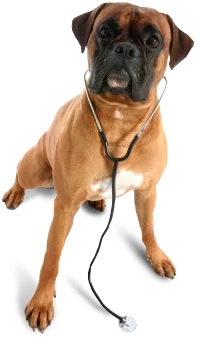 Edinburg-McAllen Veterinary Services, P.C. is a mixed animal veterinary medical facility that opened its doors in December 1988. Once outside the city limits, now the veterinary clinic is within the Edinburg city limits, surrounded by subdivisions, providing veterinary services to both small and large animals in Edinburg, McAllen, and surrounding areas.
As our clinic has continued to grow in the past years, we have increased staff and acquired new technology to provide the best care in diagnostic, medical, dental, and surgical services. Our services range from routine preventative care such as vaccinations, heartworm and intestinal parasite control, flea and tick control, to more serious injuries, illnesses, and surgeries. Our veterinarians and staff continually strive to provide prompt, courteous, and professional service to every client that walks through our door.
We know our clients have a choice when it comes to their pet's care. We at Edinburg-McAllen Veterinary Services, P.C. appreciate the opportunity to provide their veterinary care.